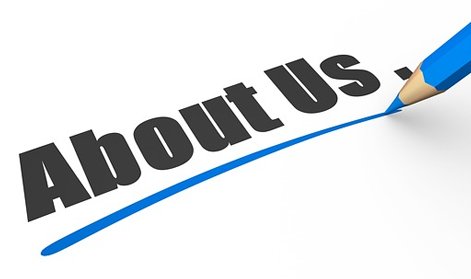 AdLib Inc. was established in 2005 to better service an existing account base as a Print Broker, Promotional Item Distributor and Apparel Supplier. Using AdLib as an extension of your business is priceless. The Theme "Business Partners" really encompasses the full spectrum of Products and Services provided by AdLib to its customers. AdLib has a long established reputation for Excellent Service, High Quality and Competitive Pricing. Partnering with AdLib will allow you to acquire all your Printed Materials and Collateral Items in one stop.
Products and Services
Graphic Design
Your ideas or ours!
Offset Printing
Spot Colors; 4 Color Process Letterhead, Business Cards, Brochures, Flyers, Postcards, Sales Material, Notepads, Etc.
Envelopes
Stationary, Invitation, Remittance, Bulkmailing And Business Letter Envelopes.
Business Forms
Continuous, NCR, Carbon, Carbonless
Digital Copies
Black & White, Full Color, Great For Short Run BC's, Flyers, Brochues, Etc.
Presentation Folder / Binders
Embossed, Foiled, Letter, Legal or Custom Sizes. Coil Bind, 3-Ring Vinyl, Custom Manufacturing And Materials.
Stickers / Labels
Flat Sheets; Rolls
Gloss, Matte, Foil Stocks
Custom Shapes And Sizes
Embossing / Foiling / Die-Cutting
Raised Lettering Or Embossing, Metallic Foil Or Custom Die Stamping Perforating, Numbering, Etc.
Banking Materials
Checks, Statements, Deposit Slips, Etc.
Direct Mail
Bulk Mail, First Class, Or Non-Profit, Using Your Customer List Or We Can Buy Any List With Nearly Unlimited Parameters.
Promotional Items
Pens, Mugs, Balls, Keychains, Etc. The Sky Is The Limit!
Apparel
Shirts, Hats, Bags, Coats, Etc. Digitizing And Designs.
Signage, Banners, POP Displays
Building And Store Signage, Banners, POP Displays, Trade Show Signs And Booths. Full Color Digital, Cut Vinyl, Etc.
CD Replication / Duplication
Short Run And Large Run. Custm Jewel Cases And Inserts.
Warehousing, Distribution, Fulfillment
Free Local Delivery
Online Ordering
What some of Our Friends and Customers have to say
Contact
Additionally, you can contact us using the form below!